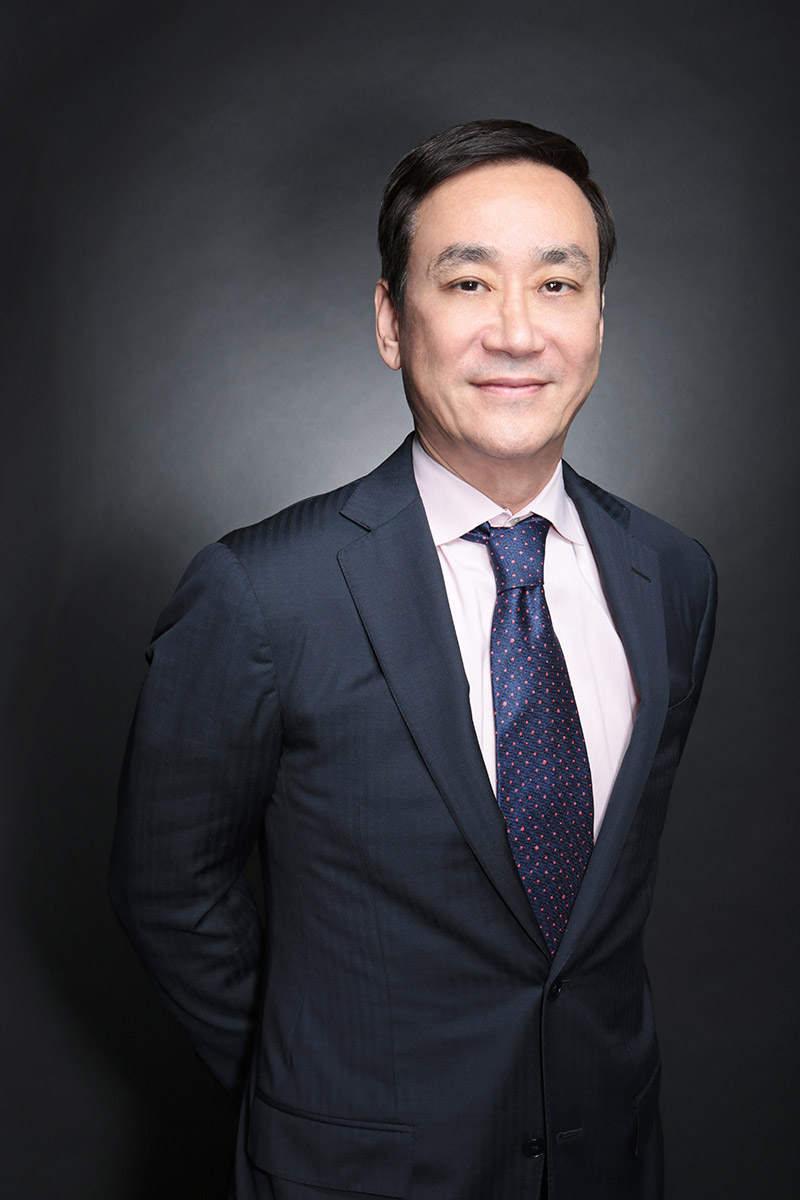 Board-Certified Plastic Surgeon in Beverly Hills
Dr. Charles Lee's interest in plastic surgery spanned his entire medical education. He obtained his medical school training at Washington University in St. Louis, birthplace of the American Board of Plastic Surgery.
After completing medical school, he completed a residency in facial, head, and neck surgery (also known as facial plastic surgery or otolaryngology) at Loma Linda Medical Center.
Interest in plastic surgery led him to a plastic surgery residency under Dr. Ralph Millard, a pioneer and legendary name in the field (named one of the top ten plastic surgeons of the last 100 years by the American Society of Plastic Surgeons). After completing his studies with Dr. Millard and another two years of training on muscle transplantation and pediatric plastic surgery, he went to Hawaii to train with Robert Flowers, MD of Honolulu, a renowned expert on Asian cosmetic surgery.
Dr. Lee went on to join Dr. Flowers as an associate. After several years of successful practice, Dr. Lee returned to his family in Los Angeles and began his current practice.
Dr. Lee teaches instructional courses at the American Society of Aesthetic Plastic Surgery and American Society of Plastic Surgeons, and has contributed articles on surgery of the eyes, nose, and facial skeleton on the medical website www.emedicine.com.
Unique Qualifications
Eight years of college and medical school led Dr. Lee into a seven year residency to become a plastic surgeon. He then traveled extensively for an additional two years to specialize in the most advanced techniques in cosmetic and reconstructive surgery.
He is one of the few surgeons with university-based education in plastic and reconstructive surgery of the entire body, as well as five years' training in the internal structures of the face and nose (facial plastic surgery).
As a result, his practice has a large number of Beverly Hills patients previously operated on elsewhere requesting corrective surgery of the face. He has particular interest in surgery of the eyes (blepharoplasty) and nose (rhinoplasty).
Biography
Member, American Society for Aesthetic Plastic Surgery (ASAPS)
Member, American Society of Plastic Surgeons (ASPS)
Fellow, American College of Surgeons (FACS)
Washington University (St. Louis) A.B., M.D.
Head and Neck Surgery – Loma Linda University
Plastic Surgery – University of Miami
Microvascular Plastic Surgery – University of Miami
Pediatric Plastic Surgery – University of Miami
Asian Face and Oculoplastic Surgery Fellowship – Robert S. Flowers Fellowship – Honolulu, HI
Aesthetic Craniofacial Surgery Fellowship – (Se-Min Baek) Paik-Inje Hospital, Seoul, Korea
Associate Surgeon, Plastic Surgery Center of the Pacific (Flowers Clinic)
Adjunct Clinical Assistant Professor, Seoul National University Department of Plastic Surgery, Seoul, Korea
Certifications
Board Certification by Approved Boards of the American Board of Medical Specialties
Certified, American Board of Plastic Surgery
Certified, American Board of Otolaryngology