Chin Augmentation
in Beverly Hills, CA
Chin Implants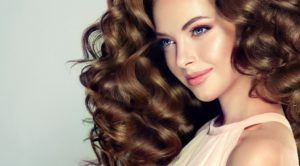 A well-defined jawline has a long history of allure, in both men and women. A chin implant is a great way to improve the appearance of a weak or receding chin. Chin implants are FDA-approved medical devices made of biocompatible, synthetic material, and come in different sizes and contours. When placed by a board-certified plastic surgeon like Charles S. Lee, MD, of Enhance® Medical Center, a chin implant can have a transformative effect on the entire facial appearance.
After listening to each patient's aesthetic goals for his or her chin, Dr. Lee will select a chin implant that best achieves the desired size and shape. Although many plastic surgeons prefer to place the incision under the chin, Dr. Lee only makes his inside the mouth so that the scar remains out of sight. Once the implant has been placed to rest against the natural chin bone, Dr. Lee sutures the incision. The synthetic material of the implant both looks and feels like natural tissue in the chin, making the implant difficult to detect.
Sliding Genioplasty
In sliding genioplasty, Dr. Lee cuts the chin bone apart from the jaw and repositions it to create a more desirable appearance. He usually moves the bone forward for patients with a recessed chin to add definition, but he can also push it backwards to make a protruding chin less pronounced. Small titanium plates are used to hold the bone in place in its new position. Beyond aesthetic improvements, sliding genioplasty has proven useful for some patients who snore excessively or have sleep apnea. Because some tongue muscles connect to the chin bone, moving the tongue forward slightly generates additional space in the mouth for easier breathing at night.
Chin Augmentation Benefits
Chin Augmentation can:
Frame the face with a more defined jawline
Distinguish the neck from the chin and lower face
Improve facial contours
Provide proper proportion to the chin
Create a more balanced and harmonious facial appearance
Offer permanent results (as opposed to treatment with dermal fillers)
Selecting the right chin augmentation procedure
Prior to chin augmentation surgery, Dr. Lee will meet with you to discuss the size and shape of your desired chin. He will make his recommendations based on your cosmetic needs and goals, as well as which procedure gives you the most natural-looking and attractive results. Prior to your consultation, we recommend you spend some time browsing through Dr. Lee's before-and-after photos to view results of his former chin augmentation patients.
Chin Augmentation Recovery Details
Surgical bandages and dressings will be placed over the treatment area. For the first few days of recovery, you may be placed on a soft and liquid diet to allow the incision inside the mouth to heal. Some discomfort is to be expected and can be alleviated with oral pain medication. Side effects such as bruising, soreness and swelling are normal and should improve within a few days. Most patients are cleared to resume most normal activities one to two weeks after surgery.
Combining Facial Procedures
Depending on your desired outcome, Dr. Lee may recommend combining chin augmentation surgery with another facial rejuvenation procedure. Chin augmentation surgery is commonly performed in conjunction with rhinoplasty to improve the facial profile and balance between features. Other patients choose to combine chin augmentation surgery with neck liposuction to create a more stunning neck and jawline. Dr. Lee will discuss all options with you in detail during the consultation phase.
How Much Does Chin Augmentation Cost?
The price for chin augmentation will depend on which procedure you choose. During the consultation phase, Dr. Lee discusses the cost of the different procedures so that his patients can make informed decisions. Because chin augmentation is an elective procedure, it is not covered by most health insurance plans. However, Enhance® Medical Center accepts financing plans through CareCredit for patients who would like to make payments toward the full price of the surgery.
Chin Augmentation FAQs
Will I Have Scarring after Chin Augmentation?
Although scarring is an inevitable part of any plastic surgery procedure, Dr. Lee's technique, which involves placing the incisions inside the mouth and sealing them with dissolvable stitches, effectively conceals the scars. (Many plastic surgeons make their incisions beneath the chin, leaving a slight but visible scar.)
How Long Will My Chin Augmentation Last?
Aging can eventually reverse the results of many types of plastic surgery procedures, but the good news is that results from chin augmentation are considered permanent. Most patients who have had chin augmentation enjoy the new shape of their chin for the rest of their lives. If you decide to remove a chin implant or use an implant of a different size at a future date, that can be achieved with revision surgery.
Can I Augment My Chin without Having Surgery?
Injectable fillers with hyaluronic acid such as Juvederm, Restylane and Radiesse can successfully add volume to the chin to achieve a more pronounced appearance. They are a good option for patients who wish to avoid surgery, although patients will need to schedule regular injections to maintain the results since fillers are temporary. Chin augmentation surgery remains the best way to achieve more dramatic and longer-lasting results.
You may also want to discuss Kybella with Dr. Lee. This is another injectable treatment specifically designed to eliminate fat cells around the chin. While Kybella does nothing to augment the chin itself, by reducing fat around the jawline, you may see some definition restored to your natural chin.